Deciphering the Signs, Sacred Indian Trees and Places Presentation
with Don Wells
Friday, August 12, 2022 Moss Memorial Library Hayesville, NC
828-389-8401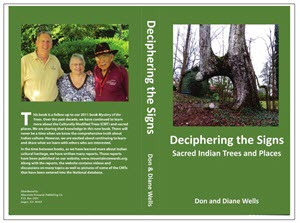 We wrote our second book. Deciphering the Signs, Sacred Indian Trees and Places and published it in December 2020. This book opens the door to what has been hidden and provides interesting new ways for interpreting Indian culture. The tribal elders told us if we were ever going to understand sacred sites, we needed to learn Native Science including the use of dousing. Some of our methods are supernormal which does invite skepticism. However, if you are interested in knowing about Indian culture then come listen to the talk on achieving unprecedented results in locating, documenting, and helping to preserve Indian culture. Don will talk about preparing yourself to step into a world where your sixth sense becomes a major part of your everyday world. If you're not a believer yet, you may become one as soon as you experience the phenomenon of Deciphering the Signs.
---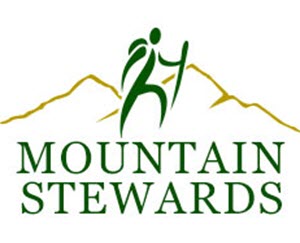 Don graduated from the University of SC in 1962 with a BS Degree in Civil Engineering and spent 28 years in the Navy Civil Engineering Corps. In 1970, he was awarded a MS Degree in Civil Engineering with a specialty in Ocean Engineering from Texas A&M University. Followed his Navy career, he spent ten years in an engineering consultant firm. He and his wife retired to GA in 2000 where he formed the Mountain Stewards, a non-profit 501(c)(3) organization in 2003. In 2007, the Mountain Stewards launched, in conjunction with others in four states, the National Trail Tree Project to located, document and preserve Indian Trail Trees which are part of the heritage of Native Americans. In late 2007, the Mountain Stewards also launched the Indian Trails Mapping Program to more precisely map Indian Trails from old survey maps of the 1700 and 1800's era. In 2011, Mountain Stewards published their book, Mystery of the Trees and released their documentary of the same name in 2015. In 2020, they published their second book, Deciphering the Signs, Sacred Indian Trees and Places. In the past two decades, the Mountain Stewards have been researching and documenting Indian sacred sites using methodologies that authenticate the sites as part of Indian heritage.
---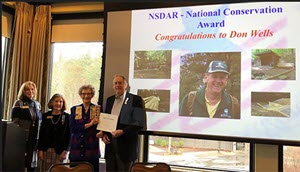 On March 5, 2020, the NSDAR Sequoyah Chapter presented the distinguished National Conservation Medal to Don Wells of Pickens County. This award recognizes individuals with a "distinguished volunteer conservation record" who demonstrate outstanding efforts in wildlife and nature centers, in resource management and park establishment, in youth leadership and education and in the field of conservation related media.