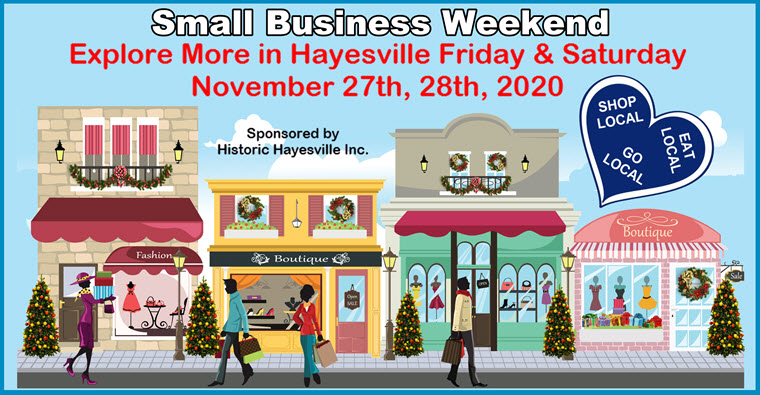 SMALL BUSINESS WEEKEND 2020
on Friday 27th and Saturday 28th November

sponsored by Historic Hayesville Inc.
Explore Hayesville and shop local year round.
Small businesses are more than just local places! They are OUR places and their success is OUR community's success.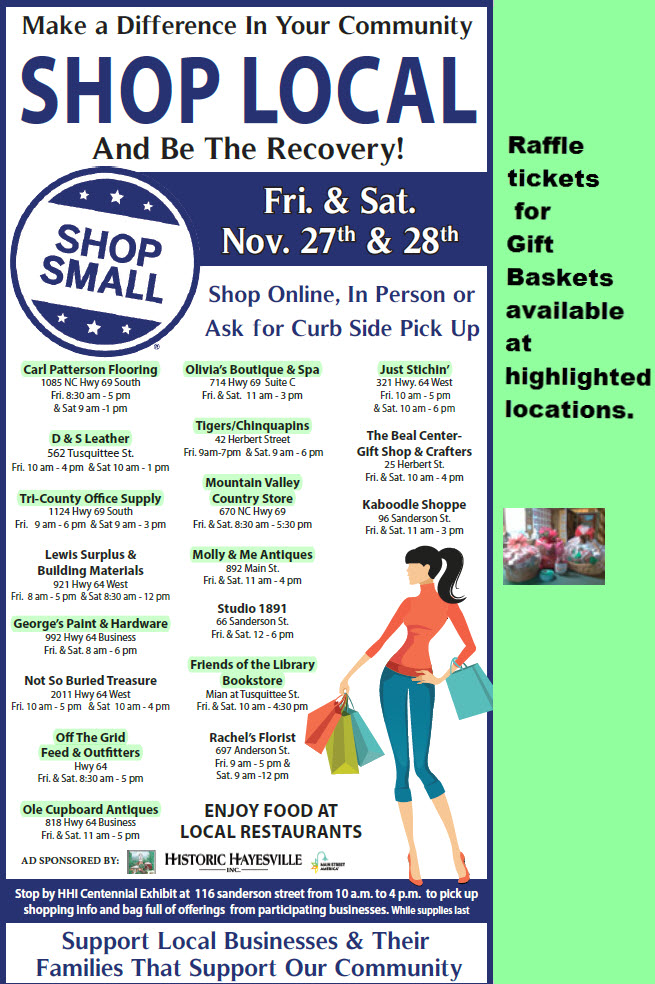 Small Business Saturday 2017 was the first year that Historic Hayesville Inc sponsored the event and encouraged our small businesses to participate. It was so successful that 2018 & 2019 saw many more businesses participating with HHI adding other special events downtown. This year has its challenges.
Use the Interactive Map link below for participant location guide and information.

So, begin by visiting the Centennial Exhibit on Friday from 10 a.m. to 4 p.m. and Saturday 10 a.m. to 4 p.m. collect a shopping bag (while supplies last) with a participant map, special offerings and information from participating businesses and other goodies.
Many will remember the gift baskets from previous years – a firm favorite with shoppers. Various participant businesses have the tickets. Visit their store and get a ticket. Buy something and get 5 more free chances to win a holiday gift basket.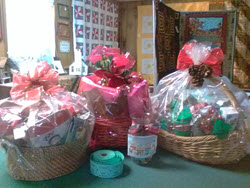 Tickets will be available at stores that are hightlighted. The prize drawing will be in December. The more you shop the more chances you have to win. (You do not have to be present to win.)
---