Eighth Annual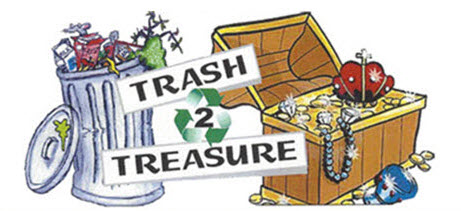 The Trash to Treasure Sale returns to downtown on the square in 2021, located at 74 Sanderson Street.
Thursday - Saturday 10:00 am - 5:30 pm
June 17, 18, 19; 24, 25, 26
July 1, 2, 3; 8, 9, 10
-----------------------------
Sunday July 11 9am - 4 pm
The sale is coordinated by the Friends of Historic Hayesville committee and staffed with volunteers representing partner organizations to make this one of the best fund raisers for Small Town Main Street/HHI downtown projects.
Gently used items including housewares, furniture, linens, home décor, toys etc will be available for purchase.

Trash to Treasure is a popular annual event and community support gets better each year. With very few restrictions on articles collected, volunteers work to collect, clean and sort all the items donated.
THERE IS SOMETHING FOR EVERYONE. DON'T MISS IT.