Trash/Recycle Receptacles for the Square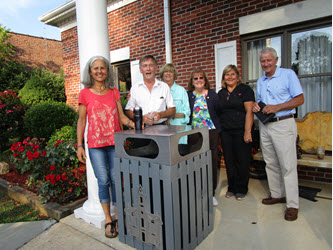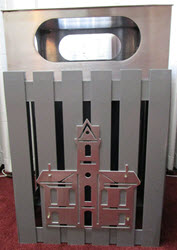 A Small Town/HHI project for new trash/recycle receptacles was unveiled recently in front of the Town Hall.
This project is steered by the Design Committee and will use local business for the production of the receptacles. Plans are in place for the receptacles to be placed at 10 locations (at least) inside the historic courthouse square and around downtown.
You can watch for more details and opportunities to participate in this project or you can make a donation below. Donors will be given the option of using a PayPal account or Credit Card.
Please consider a donation to help beautify downtown with new Trash Receptacles.
Recognition will be given to individuals or organizations
who make donations to Historic Hayesville Inc. for at least one receptacle.
Stop by or contact the Centennial Exhibit for more information
This email address is being protected from spambots. You need JavaScript enabled to view it.