10th Annual Steins and Wine Around the Square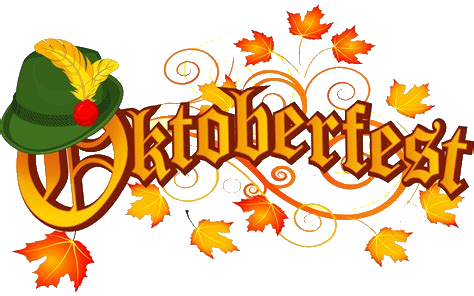 Saturday October 7th 4:00 - 7:30pm
Historic Downtown Square
Mountain Area Wineries and Breweries
will be featured during the event together with other miscellaneous vendors.
Participants are still being confirmed so check back often for updates.
HHI is delighted to be able to introduce several new breweries and wineries from the local area. This event is your opportunity to try them out and meet themat one time in one place.
Attendees will be provided with a bag containing Wine &/or Beer glasses, pens, note pads, snack packs, various coupons and information from local businesses. There will also be an opportunity to buy food. What a wonderful way to relax and celebrate Fall.
As in previous years, guests can use their entry ticket stubs to enter raffles for one of 5 gift baskets.
Attendees will be asked for a valid ID at the entry gate as alcohol can only be served to those 21+.
Please note that participant vendors will greet visitors as they would in their tasting rooms. Tasting charge/no charge are at the discretion of the vendor. Wine purchases can be by the glass or bottle.
NO PETS ALLOWED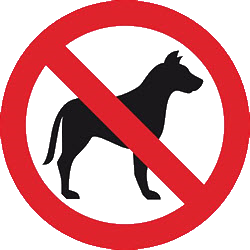 Participants
---
Hayesville Brewing Company became Laughing Dogs Brewing in January 2023. Long favorite beers are still brewed under new ownership using the same recipes. Popular beers, seasonal brews, hard ciders, wine, champagne, growlers and non-alcoholic beer are served. Smoke & Sass Barbecue food truck is on site permanently to ensure that you have a good food option and the large outdoor area offers live entertainment on weekends. Laughing Dogs Brewing is located on Tusquittee Street, which means "Where the Water Dogs Laughed" in Cherokee Indian Folklore. "Water dogs" are salamanders but the brewery logo uses dogs. The taproom is intimate and unique with cow pasture views. Leashed Dogs are always Welcome and cigars are available too. Open Monday, Tuesday, Saturday & Sunday 12:00 PM - 6:00 PM

---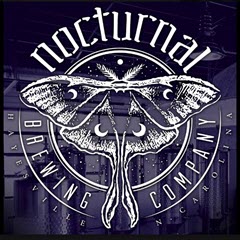 Nocturnal Brewing Co. offers a fresh take on casual classics with a stunning view of the North Carolina mountains. Just 4 miles from the NC/GA border, Nocturnal Brewing Co. opened on the square in historic downtown Hayesville, fall 2018.
Brewer David Grace uses many ingredients sourced and foraged nearby to craft exceptional beer. The kitchen team has a knack for creating tasty and beautiful dishes for a diverse menu. There's something for everyone, lunch and dinner!
---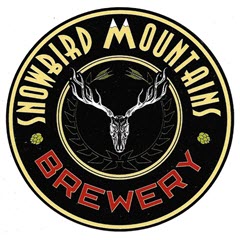 It was beer that brought Linda &Terry Vaughn together. Now they're bringing that passion for craft brewing to Andrews, NC. Terry started home brewing several years ago. He worked in the tap room with the original owners of Grumpy Old Men in Blue Ridge, GA. He enjoys experimenting with recipes, using exotic ingredients for that one-of-a-kind taste experience. Linda is looking forward to taking an active role in the brewery. She recently finished a brewing class at Brenau University and as a pharmacist, she plans to use her chemistry skills to help Terry create some out-of-this world beer!
---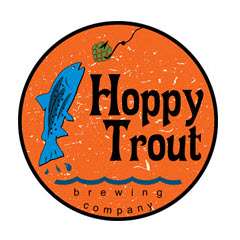 Hoppy Trout Brewing Co. began as an obsession with home brewing. Years of experimentation with ingredients and development of recipes prepared Brewmaster, Tom Rodeck, for brewing on a commercial scale. Hoppy Trout is a community brewery that mainely brews beer for consumption in the taproom, however this specialty, small batch beer can also be found on tap in a select few restaurants and bottle shops. Over the years Hoppy Trout beers have continued to garner accolades for their superb flavors, unique beers, and one-of-a-kind styles that set it apart from other breweries.
Hoppy Trout is not only a brewery and restaurant, but a place where locals and visitors alike come together for community and fun.

---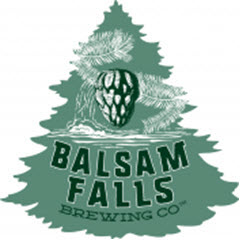 Balsam Falls brewing operation focuses on classic styles while exploring the craft to create unique and adventurous creations. Customers will be able to experience traditional and creative, one-of-a-kind very limited availability beers.
Balsam Falls opened in October 2017 and is known for their creative beer flavors and styles. Drink Fresh, Drink local. Drink Sylva Beer!
---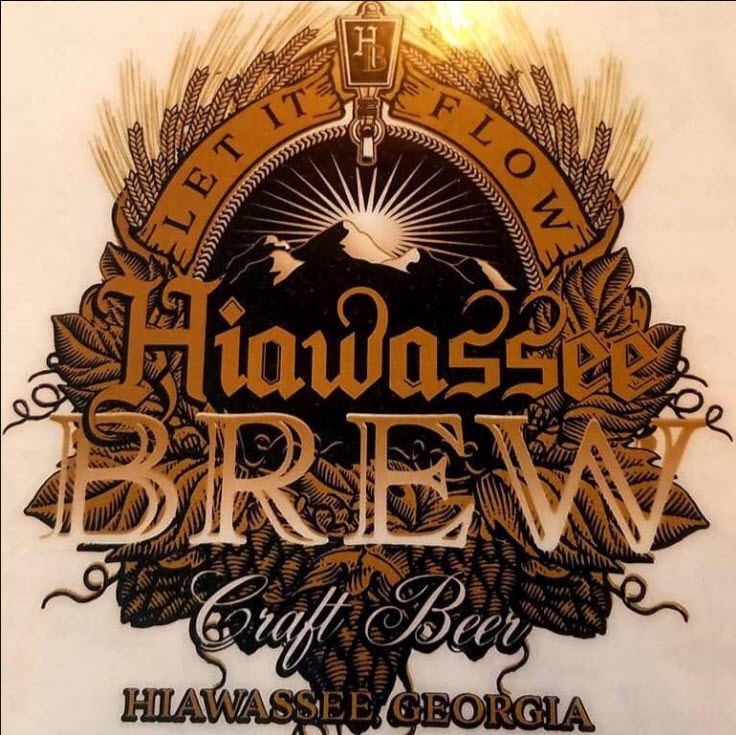 Hiawassee Brew has a tap system that offers 20 varieties of brewskis and the house beers and guest taps are subject to change on a weekly basis. Always something new to try. They offer several local wines from Crane Creek and Hightower Creek Vineyards. And for more fun Board Games and Darts are available, live music on Fridays and Saturdays form 6-9 and Music Bingo Night every Wednesday from 6-8:30pm. Definitely a fun destination!
---
Living Water Winery & Vineyard began as a whisper in the summer of 2019. A whisper that would turn into a vineyard of nearly nine acres and nine varietals. From
live music, to tastings all sorts of exciting events are at Living Water. Be sure to check out the Calendar for any upcoming events. The tasting room and vineyard are open during our normal hours.
Mon, Wed, Thurs 12 pm - 7 pm Fri, Sat 12 pm - 8:30 pm Sun 1 pm - 7 pm. Tues Closed

Living Water Winery & Vineyard is a family and dog friendly winery
---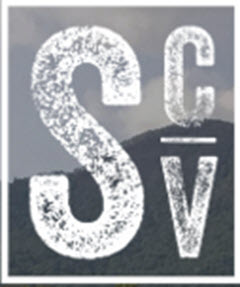 Shooting Creek Vines is a new, small, family-owned winery founded in 2017 nestled at the foot of the Nantahala National Forest in the Shooting Creek community. About 170 years ago vines were grown in the area and SCV hopes to find some of the old vines relatives! The soil type most closely resembles the soil near the Southern Rhone region of France at Chatueuneuf-du Pape and vines take to this soil type with great vigor. This vineyard could be ccome a true gem for Hayesville with deep vine roots.
In their inaugural year, they planted nearly 2,500 vines in four red varieties, Syrah, followed by Merlot, then Zinfandel, and Cabernet Sauvignon across the creek. In 2018, a block of Chardonnay and a block of Traminette, both white grape varieties, were added. There are plans to expand into areas across the creek and add additional varieties of white grapes.

Come savor and sample what nature has to offer. Open Friday to Sunday Noon to 6:00 PM

---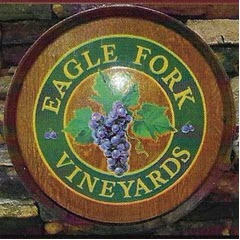 Eagle Fork Vineyards is a small boutique winery located in the beautiful Blue Ridge Mountains. The unique method of growing the grapes to the sound of classical music allows us to boast of insecticide-free healthy wines. A wide variety of wines is available to meet the most disconcerting of tastes.
---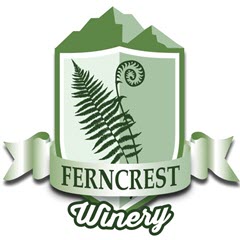 FernCrest creates hand crafted wines using the best grapes from their vineyard and their vineyard partners. The winery harnesses the power of the sun just like ferns do to grow. The winery is located on the crest of a hill in the Snowbird Mountains, Cherokee County NC. The vineyard is on steep slope below the winery.

---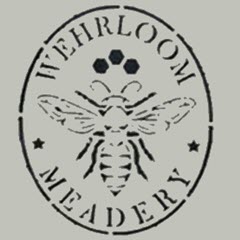 While it's one of the world's oldest fermented beverages, they're not serving anything dated. Their take on Mead is something new, something refreshing.

They've pushed the boundaries and created a group of beverages that blur the lines between beer and wine. With over six varieties now on tap at the Robbinsville and Asheville locations and even more to check out in the bottle, there's certain to be something you'll love.
Best of all, the meads are made with their locally produced "Appalachian Mountain" honey and each is gluten-free!
---
Tickets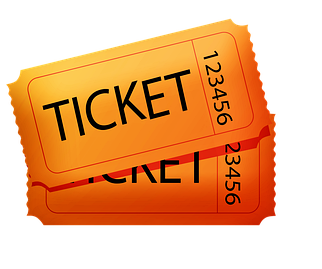 Tickets are $10 per person and can be purchased at Tigers, the Centennial Exhibit, at the gate or you can buy ticket here.

Oktoberfest Tickets | 10.00 USD
Historic Hayesville Inc. will be serving a vegetarian chilli. The usual sodas & water will be available too.

---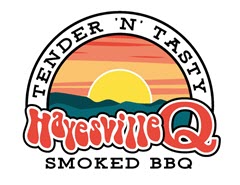 Save a trip to the Lone Star State with this traditional Texas BBQ
In 1997 it started as a hobby in Texas with a Weber Little Smokey domed smoker, with constant trial and error. Then a barrel smoker was added to the mix a few years later. In the early 2000's perfection ensued and things became serious with a competition level smoker on a trailer. Trade days, farmers markets, festivals, and part time catering opportunities kept the passion growing.
We have a saying in Texas, "I wasn't born here, but I got here as soon as I could." Rodney, the owner of Hayesville Q likes to apply this to Clay County and the beautiful mountains of Western, NC. His passion for smoked meat has come full circle, he's dived in full-time and dedicated this a place to be known as Hayesville's own premier BBQ destination.
---
Fresh made platters and sandwiches. Charcuterie boxes with cheeses meat, fruit, crackers etc or perhaps enjoy Coissant sandwiches of pimento cheese, gourmet chicken salad, dill egg salad and more all beautifully presented. Also a food truck and event planning services.

---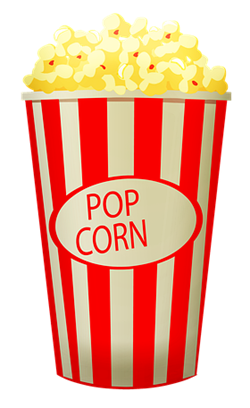 Fresh made popcorn will be available thanks to Keep Me Posted/Corner Coffee and Wine Shop popcorn machine.
---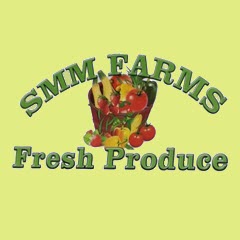 When Salvador Moreno Sn started SMM Farm in 2004 he had no idea what a family organization this farm would become. With three generations now working together and wonderful staff both in and out of the fields his dream is being realized. They are always available to help whether it is for dinner or dessert plans or a little gardening advice.

---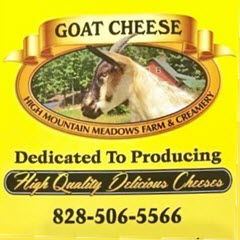 High Mountain Meadows Farm & Creamery offers free range eggs and have live goats available for meat (processing can be arranged) and Registered French Alpine dairy goats (breeding stock) for sale. The goats are on pasture all year long through rotational grazing practices.
High Mountain is a certified creamery specializing in feta, aged gouda, butter cheese and more.
Farm visits are encouraged and they are happy to share their knowledge with those interested! Cheese making classes, family weekend overnight stays, are offered so call for information and reservations.
Also, they are looking for a farm intern looking to learn how to make cheese, herd goats, and be a part of the whole process.
---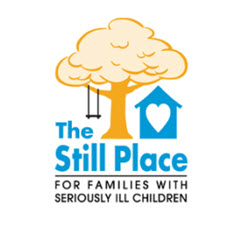 THE MISSION is to provide rest, renewal, and recreation to families experiencing serious, ​life-altering illness or loss of a child by incorporating nature, art, spirituality, and Southern Appalachian experiences to enhance resiliency, empowerment, ​self-determination, and hope.
---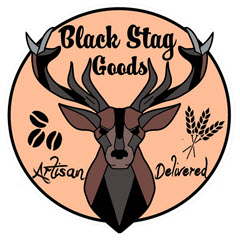 Black Stagg Goods produce artisan coffees, provisions, premium collaborations and private label services through the highest quality sources and top caliber customer service to deliver awesome goods to your doorstep.
---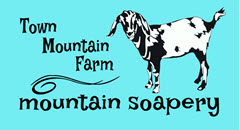 A small family run farm with Nubian, Nigerian Dwarf and Alpine goats, milking twice a day to make handmade goat Milk Soap and Lotion and licensed and make goat milk Cheese. The
small farm is about a mile outside of Hayesville NC with 100+ chickens hatched and raised right on the farm. Other animals include 13 goats, a few rabbits, and a turkey. Fresh free range eggs are for sale everyday as well as chickens and roosters (when available). Other products include vegetables grown in their garden, Goat milk soaps and lotions, bath bombs, wax melts, wax scoopables for tart burners, beeswax lip balm, and beeswax lotion bars.
---
Products are well made to endure the love and attention of a teenager or toddler! Practical items as well as unique are crafted upcycling fabrics when possible. Most fabrics are either prewashed or washable but some items will need to be wiped clean and/or air-dried.
Stained glass items are also available.
---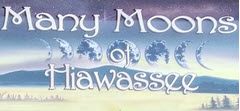 Many Moons of Hiawassee is located in HIAWASSEE GA in the Chatuge Harbour Plaza across from Towns County Schools. STORE STUDIO WELLNESS and more! Massage, handmade jewelry, tyedye, organic smoothies, soy melts and candles, art classes and gallery and more.
---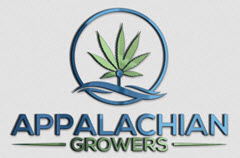 Deep in the Appalachian Mountains of Western North Carolina, driven by the passion to help others discover and apply the benefits of hemp, carefully developed full spectrum product lines, which are made with USDA certified organic hemp, and other natural ingredients to guarantee that the item in the consumer's hands is of the highest quality and safety. Include their products into your wellness routine and you become part of the AG family.
---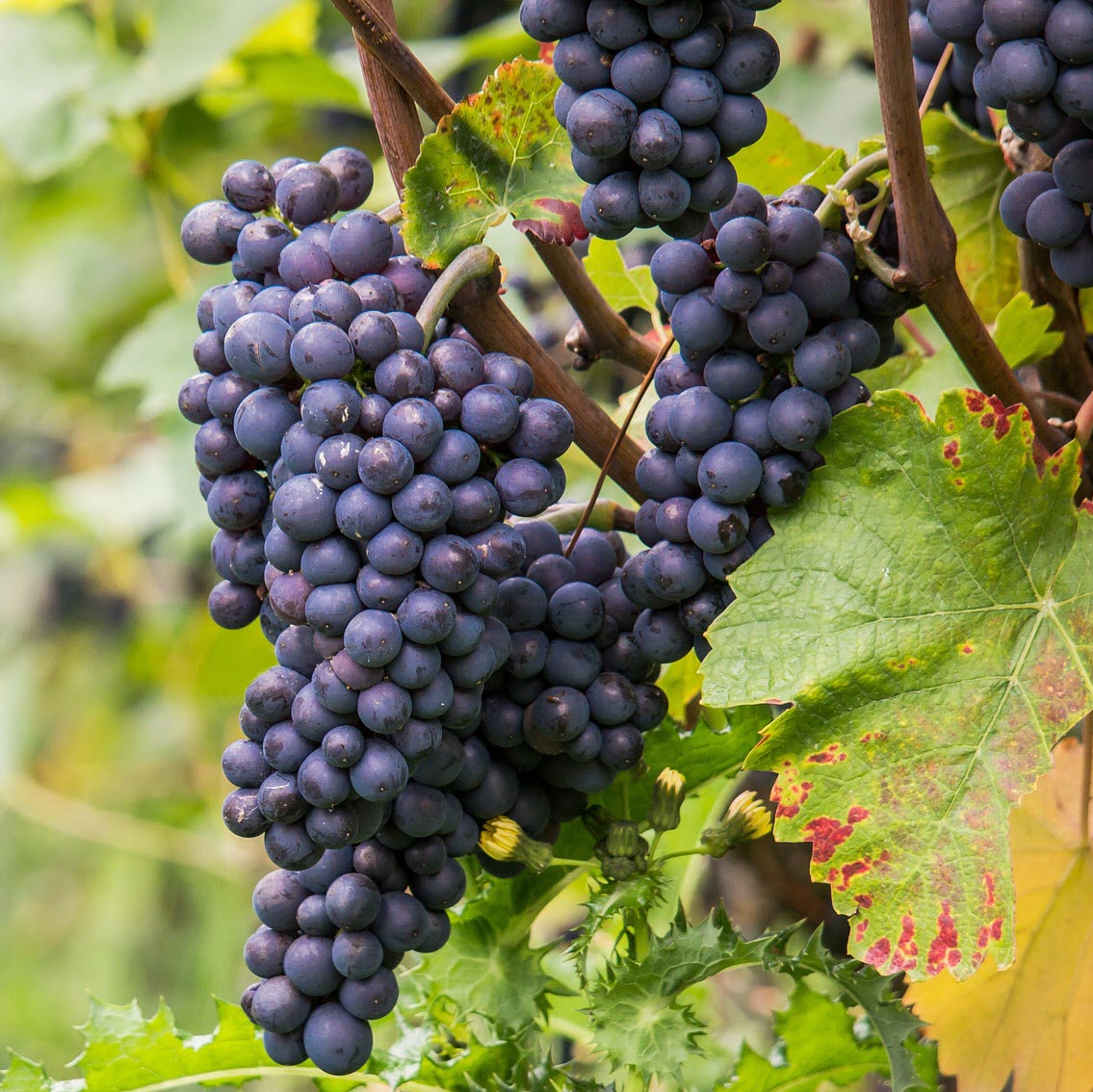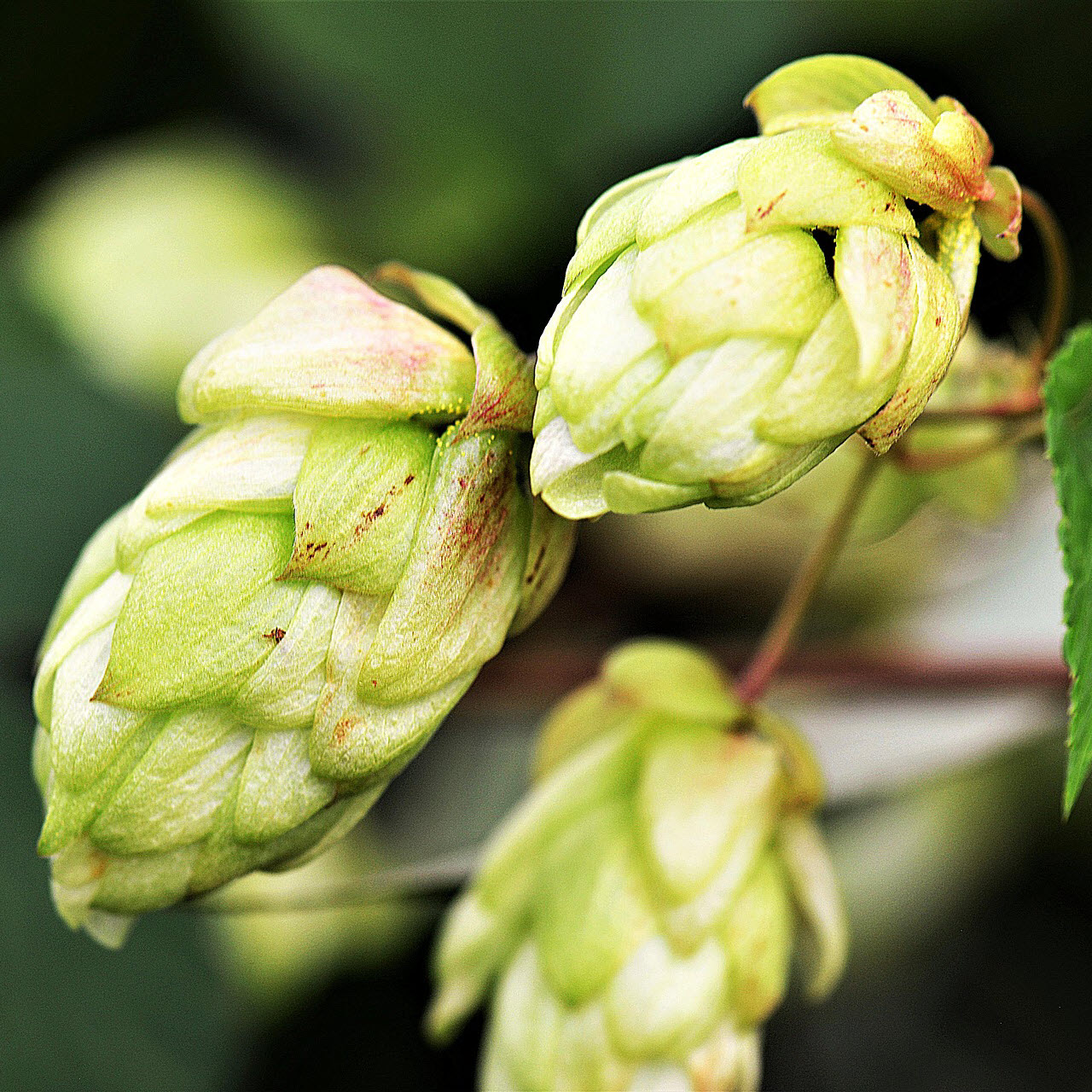 Wineries and Breweries and other participants will welcome attendees as they would at their individual tasting rooms, bars or other locations.

Visitors can purchase a glass or bottle to enjoy as they relax listening to music.
---
The list of exhibitors varies from year to year as new breweries and wineries join old favorites to make this event a "must do".
It has been recognized as part of the "wine trail" for the Upper Hiwassee Highlands AVA, (American Viticultural Area) an area of 100,000 acres of which only 130 acres are under vine – but that is continuing to grow as more "boutique" wineries get established.
Participating craft breweries are fast becoming a part of the WNC Brewers Alliance.
HHI is pleased to play a part in promoting economic growth of the area by providing this platform for new wineries and breweries to be successful.
---
The Hayesville Steins and Wine Around the Square event was the first of its kind in the area. It was born out of efforts by The Town 100 Committee that wanted to showcase a "Wine Around the Square" event in celebration of Hayesville's Centennial Anniversary in 2013. However, that required changes to local ordinances so that alcohol could be served. With approvals in place the event was a great success and has grown into the popular, now annual, "Steins and Wine Around The Square" of today.
This event is a Historic Hayesville, Inc. fundraiser to benefit downtown projects.