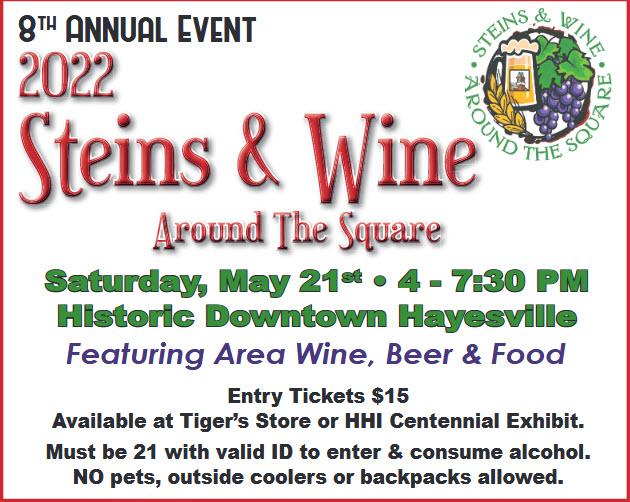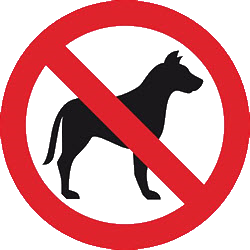 Mountain Area Wineries and Breweries
will again be featured during the event together with other miscelaneous vendors.
This year there are several new participants.
Give them a try.
There will be two entry gates, Herbert Street main gate & Sanderson Street/Church Street gate. At the gates, tickets can be purchased, Id's will be checked and wristbands provided to show eligibility to purchase alcohol. The Herbert Street gate will have the ability to process Credit Cards and a Will Call table to process the online purchases.
Hand stamps will be available should you need to exit and return to the event.

Attendees will be provided with a bag at both entrances containing Wine & Beer glasses, pens, note pads, possibly various coupons or information from businesses which will also be available in gift basket area.
Participants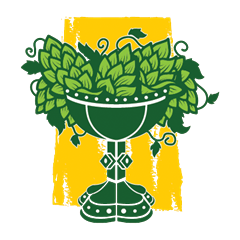 It starts and ends with pure Appalachian Mountain water. The water comes from deep in the ground and is super pure. So pure that we have to add a few things to make it suitable for brewing. It is also cold at about 58ºF.
When the brew day is over, all solids are filtered out from the wastewater with special inline screens and the grains are fed to local cattle. Yeast that is not reused will be neutralized before disposal. The remaining liquid is then collected in settling tanks to remove additional solids and then treated in an on-site bioreactor before leaving the building very close to the way it entered.
---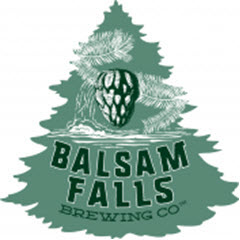 Balsam Falls is the true definition of a labor of love. Opened by Husband and Wife, Corey and Laurie Bryson in October 2017, who have since poured their love for craft beer and the community into their business. Known for their creative beer flavors and styles, delicious eats and big personalities, Balsam Falls Brewing Co. is always a joyful place to be. In addition, they regularly push the boundaries and brew unique beers with very limited availability.
Drink Fresh, Drink local. Drink Sylva Beer!
---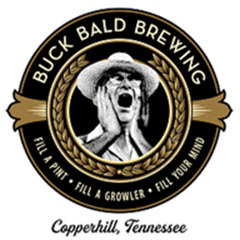 Since opening the original location in Copperhill, TN in 2018, they've quickly become the go-to brewery for locals and visitors from across the globe. With 14 taps of delicious brews in Copperhill and 12 taps of equally delicious brews in Murphy, you can bet you'll find a beer or two you'll love! Whether you enjoy IPA's, sours, English and German styles, or you're looking for something just a little out there, they've got you covered.
---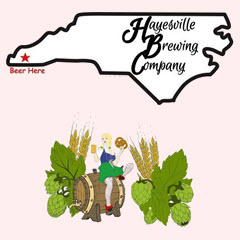 When creating their beers, they only use water, natural malted barley, fragrant hops and yeast. Sometimes, there is a special ingredient needed to flavor the beer which is added to the fermentation process when making the Possum Drop or natural fruit flavoring for the wheat beer. They don't do anything to beef up alcohol or change the final product. What they brew is what you get. Local favorite.
---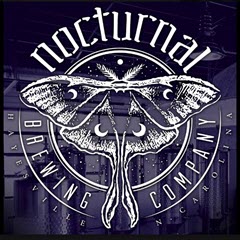 Nocturnal Brewing Co. offers a fresh take on casual classics with a stunning view of the North Carolina mountains. Just 4 miles from the NC/GA border, Nocturnal Brewing Co. opened on the square in historic downtown Hayesville, fall 2018.
Brewer David Grace uses many ingredients sourced and foraged nearby to craft exceptional beer. The kitchen team has a knack for creating tasty and beautiful dishes for a diverse menu. There's something for everyone, lunch and dinner!
---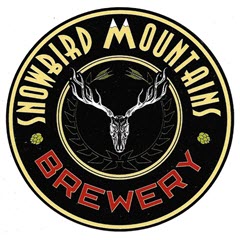 It was beer that brought Linda &Terry Vaughn together. Now they're bringing that passion for craft brewing to Andrews, NC. Terry started home brewing several years ago. He worked in the tap room with the original owners of Grumpy Old Men in Blue Ridge, GA. He enjoys experimenting with recipes, using exotic ingredients for that one-of-a-kind taste experience. Linda is looking forward to taking an active role in the brewery. She recently finished a brewing class at Brenau University and as a pharmacist, she plans to use her chemistry skills to help Terry create some out-of-this world beer!
---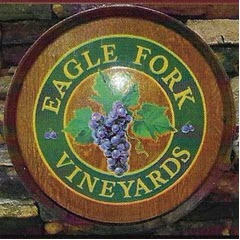 Eagle Fork Vineyards is a small boutique winery located in the beautiful Blue Ridge Mountains. The unique method of growing the grapes to the sound of classical music allows us to boast of insecticide-free healthy wines. A wide variety of wines is available to meet the most disconcerting of tastes.
---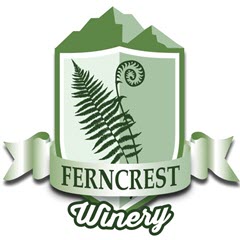 FernCrest creates hand crafted wines using the best grapes from their vineyard and their vineyard partners. The winery harnesses the power of the sun just like ferns do to grow. The winery is located on the crest of a hill in the Snowbird Mountains, Cherokee County NC. The vineyard is on steep slope below the winery.
---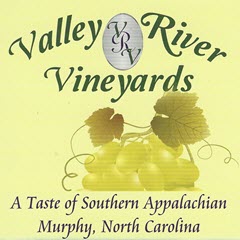 The vineyard provides an array of wines to please every ones pallet. The scenery allows camping, wildlife watching, walking through the vines, wedding venues, birthday parties and enjoying a pleasant evening sitting by a camp fire.
From grape to bottle the wines are all hands on, specially made from the estate. The wines are made in small batches the old fashion way. No infusion, no chemicals added. Mattie Hatchett, the first wine made, is a dry red wine and is an all-time favorite.
---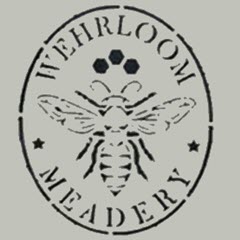 While it's one of the world's oldest fermented beverages, they're not serving anything dated. Their take on Mead is something new, something refreshing.

They've pushed the boundaries and created a group of beverages that blur the lines between beer and wine. With over six varieties now on tap at the Robbinsville and Asheville locations and even more to check out in the bottle, there's certain to be something you'll love.
Best of all, the meads are made with their locally produced "Appalachian Mountain" honey and each is gluten-free!
---
Tickets
An annual favorite, a fundraiser sponsored by Historic Hayesville Inc. for downtown projects, the 2022 ticket sales will be used to help complete the restoration of the Old Town Hall.
Tickets can be purchased at Tigers Store on the Square or at Historic Hayesville Inc Centennial Exhibit next to the Post Office.
Tickets can also be purchased online here. PayPal orders to be confirmed with HHI e-mail and tickets can be picked up at the Herbert St. gate ONLY
Steins and Wine Tickets
|
15.00 USD
Parking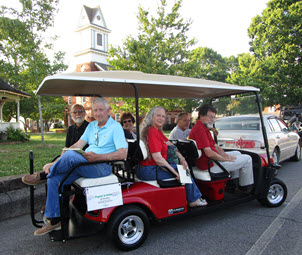 Parking will be available at the Methodist Church, Library & Community building areas.
The HHI Red Rider will be providing free shuttle services for those that need it.

Donations will be welcome.
---
Food and Other Vendors
Smoky Mountain BarbQue will be serving a mix of delicious plates. Non alcoholic drinks, sodas, water etc and some snacks will be available.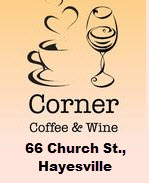 Fresh made popcorn will be available too thanks to Keep Me Posted/Corner Coffee and Wine Shop popcorn machine.
---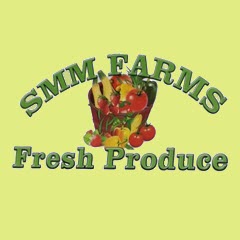 When Salvador Moreno Sn started SMM Farm in 2004 he had no idea what a family organization this farm would become. With three generations now working together and wonderful staff both in and out of the fields his dream is being realized. They are always available to help whether it is for dinner or dessert plans or a little gardening advice.

Strawberries are ready now -- delicious!
---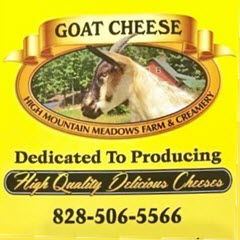 High Mountain Meadows Farm & Creamery offers free range eggs and have live goats available for meat (processing can be arranged) and Registered French Alpine dairy goats (breeding stock) for sale. The goats are on pasture all year long through rotational grazing practices.
High Mountain is a certified creamery specializing in feta, aged gouda, butter cheese and more.
Farm visits are encouraged and they are happy to share their knowledge with those interested! Cheese making classes, family weekend overnight stays, are offered so call for information and reservations.
Also, they are looking for a farm intern looking to learn how to make cheese, herd goats, and be a part of the whole process.
---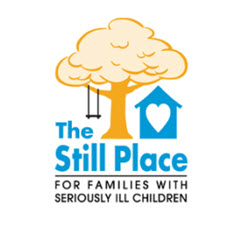 THE MISSION is to provide rest, renewal, and recreation to families experiencing serious, ​life-altering illness or loss of a child by incorporating nature, art, spirituality, and Southern Appalachian experiences to enhance resiliency, empowerment, ​self-determination, and hope.
---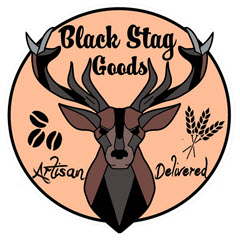 Black Stagg Goods produce artisan coffees, provisions, premium collaborations and private label services through the highest quality sources and top caliber customer service to deliver awesome goods to your doorstep.
---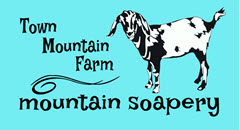 A small family run farm with Nubian, Nigerian Dwarf and Alpine goats, milking twice a day to make handmade goat Milk Soap and Lotion and licensed and make goat milk Cheese. The
small farm is about a mile outside of Hayesville NC with 100+ chickens hatched and raised right on the farm. Other animals include 13 goats, a few rabbits, and a turkey. Fresh free range eggs are for sale everyday as well as chickens and roosters (when available). Other products include vegetables grown in their garden, Goat milk soaps and lotions, bath bombs, wax melts, wax scoopables for tart burners, beeswax lip balm, and beeswax lotion bars.
---
Products are well made to endure the love and attention of a teenager or toddler! Practical items as well as unique are crafted upcycling fabrics when possible. Most fabrics are either prewashed or washable but some items will need to be wiped clean and/or air-dried.
Stained glass items are also available.
---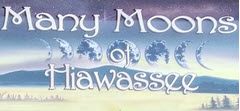 Many Moons of Hiawassee is located in HIAWASSEE GA in the Chatuge Harbour Plaza across from Towns County Schools. STORE STUDIO WELLNESS and more! Massage, handmade jewelry, tyedye, organic smoothies, soy melts and candles, art classes and gallery and more.
---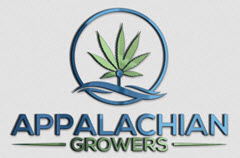 Deep in the Appalachian Mountains of Western North Carolina, driven by the passion to help others discover and apply the benefits of hemp, carefully developed full spectrum product lines, which are made with USDA certified organic hemp, and other natural ingredients to guarantee that the item in the consumer's hands is of the highest quality and safety. Include their products into your wellness routine and you become part of the AG family.
---
Gift Baskets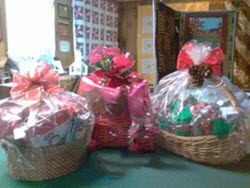 There will be a total of 5 gift baskets available this year. They are always a firm favorite with attendees. All ticket holders have a chance to win. They will be on view on a table on the square.
---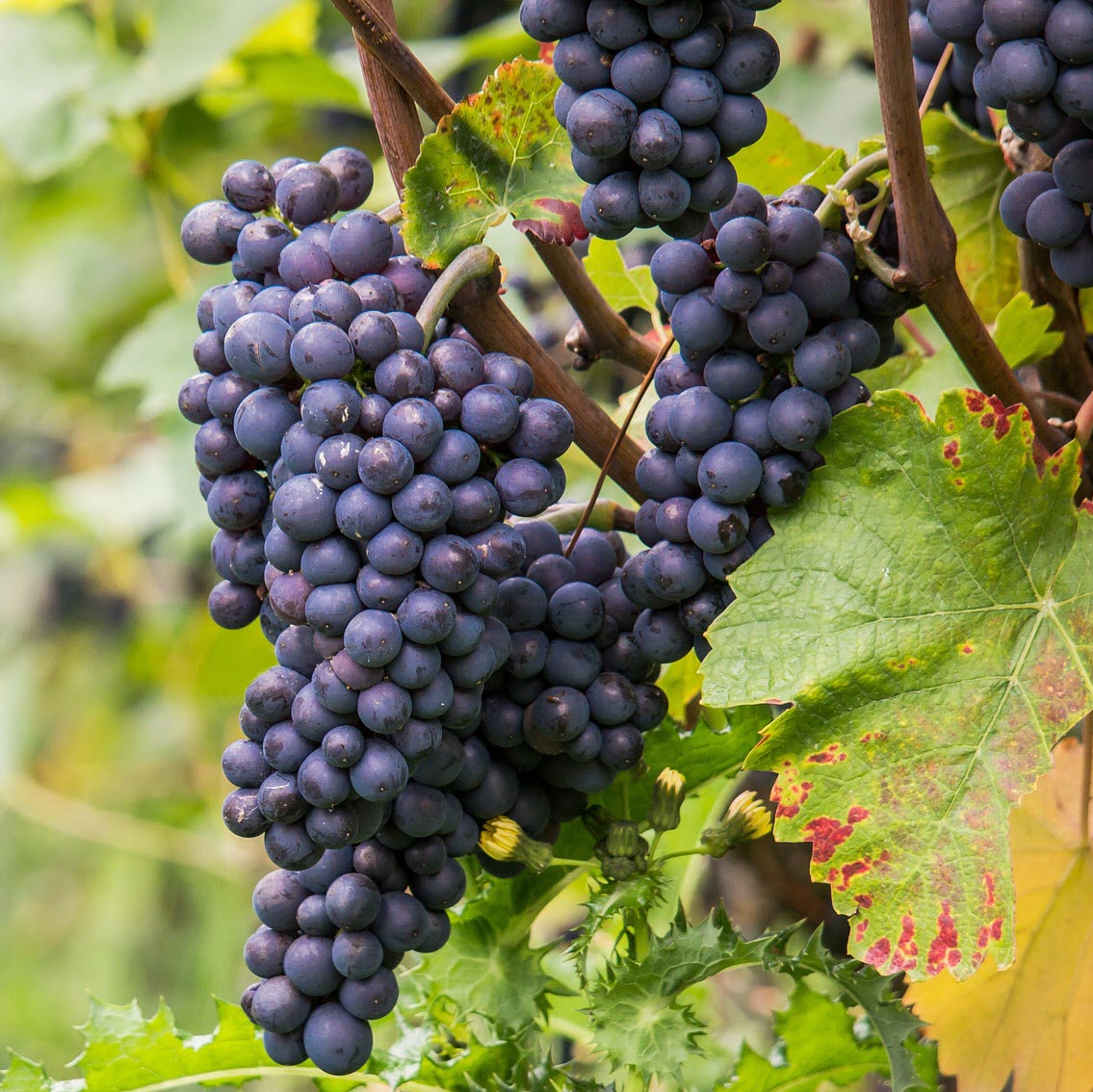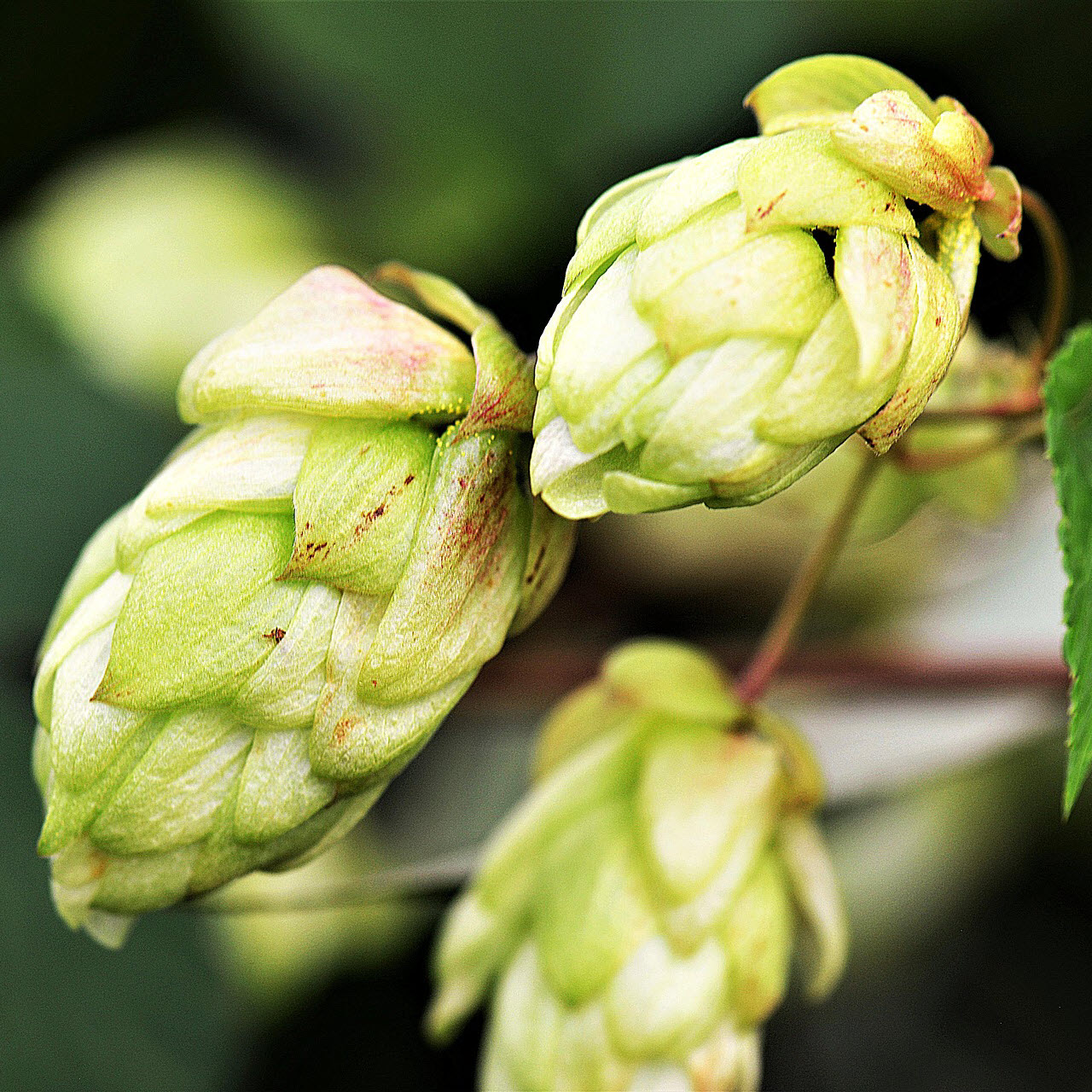 Wineries and Breweries and other participants will welcome attendees as they would at their individual tasting rooms, bars or other locations.

Visitors can purchase a glass or bottle to enjoy as they relax listening to music.
---
The list of exhibitors varies from year to year as new breweries and wineries join old favorites to make this event a "must do".
It has been recognized as part of the "wine trail" for the Upper Hiwassee Highlands AVA, (American Viticultural Area) an area of 100,000 acres of which only 130 acres are under vine – but that is continuing to grow as more "boutique" wineries get established.
Participating craft breweries are fast becoming a part of the WNC Brewers Alliance.
HHI is pleased to play a part in promoting economic growth of the area by providing this platform for new wineries and breweries to be successful.
---
The Hayesville Steins and Wine Around the Square event was the first of its kind in the area. It was born out of efforts by The Town 100 Committee that wanted to showcase a "Wine Around the Square" event in celebration of Hayesville's Centennial Anniversary in 2013. However, that required changes to local ordinances so that alcohol could be served. With approvals in place the event was a great success and has grown into the popular, now annual, "Steins and Wine Around The Square" of today.
This event is a Historic Hayesville, Inc. fundraiser to benefit downtown projects.
---
Sponsors

Advantage Chature Realty
Andrews Anglers
Century 21 Black Bear Realty
Clay County Progress
Sonja Silvers Realty Group

B R Donaldson Clearing & Grading
Chatuge Shores Golf Course
Cherokee Scout
Clay County Care Center
Healthy Smiles by Dr. B
Mountain Streams Real Estate, Inc.
Razorback Productions LLC

Brock Family
Chatuge Family Practice
Doug Taylor Electric LLC
Jason H. Shook DDS, PA
Jody Sullivan of Edward Jones
Julie Patterson Ledford, DDS, PA
King's Pharmacy
Molly & Me Antiques
Nantahala Bank & Trust Co.
Riverwalk
Signs Fast Inc.
West Tubing Company LLC
Woodhaven Construction
Friends of Steins & Wine Around the Square

Clay County Fire & Rescue
Clay County Chamber of Commerce
Clay County Sheriff's Office
D & S Custom Leather
Dove Profiles
Lazy Llama
Peacock Performing Arts Center
Parts City of Hayesville
Pic-A-Nic Basket Deli
The Still Place
Tri-County Office Supply