Gazebo Beautification
The gazebo on the courthouse square is a focal point for many events but it also provides a charming spot where locals and visitors can sit, relax, enjoy a respite, watch birds or children play.
The Friends Of Historic Hayesville (FOHH) volunteers plant and maintain floral arrangements around the gazebo, lampposts and other areas of the historic square adding greenery and a touch of color.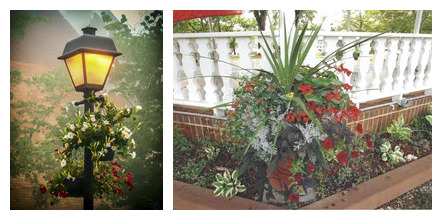 FOHH volunteers partner with Lewis Nursery, the Town of Hayesville, Clay County Master Gardeners, and Clay County Communities Revitalization Association to maintain the plants and appearance of the gazebo.

Got a green thumb?
Dig in!
Volunteer!