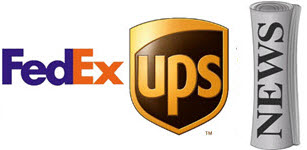 Downtown Hayesville is home to several diverse specialty businesses.
---
Keep Me Posted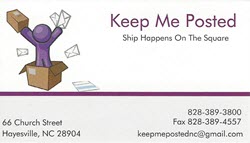 Keep Me Posted and the Corner Coffee & Wine Shop are combined on Church Street to offer a great place in town to "ship & sip" coffee in the morning and wines during the day.
Shipping services include FedEx and UPS. Packing services and materials may be available.
Clay County Progress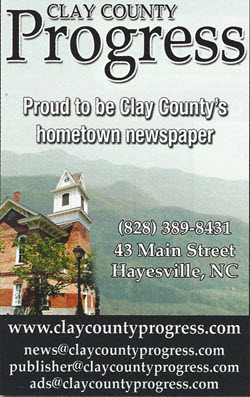 ---
High Hopes Graphic Design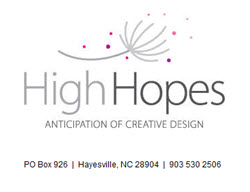 Design services: company branding, large campaigns, logos, magazines, flyers, posters, brochures, book covers, social media and a whole lot more.
I am called to create and thrive on the challenges of tight deadlines, and trying to get in enough coffee while making your project become a work of art! I don't just make "stuff" but I am an innovative idea-generator, that will come along side you and your company to help capture your vision. Above all, I have a passion for people, provide outstanding customer service and giving back to my community.