SMALL BUSINESS WEEKEND 2023
is on Friday 24th and Saturday 25th November

sponsored by Historic Hayesville Inc.
Explore Hayesville and shop local year round.
Small businesses are more than just local places! They are OUR places and their success is OUR community's success.
Small Business Saturday 2017 was the first year that Historic Hayesville Inc sponsored the event and encouraged our small businesses to participate. It was so successful that following years saw many more businesses participating despite challenges.
The Small Business Weekend event includes a Black Friday event at the Beal Center and a Saturday evening concert in the Beal Center - a great way to end a shopping day.
---
Weekend activities shown below will be enjoyed by all.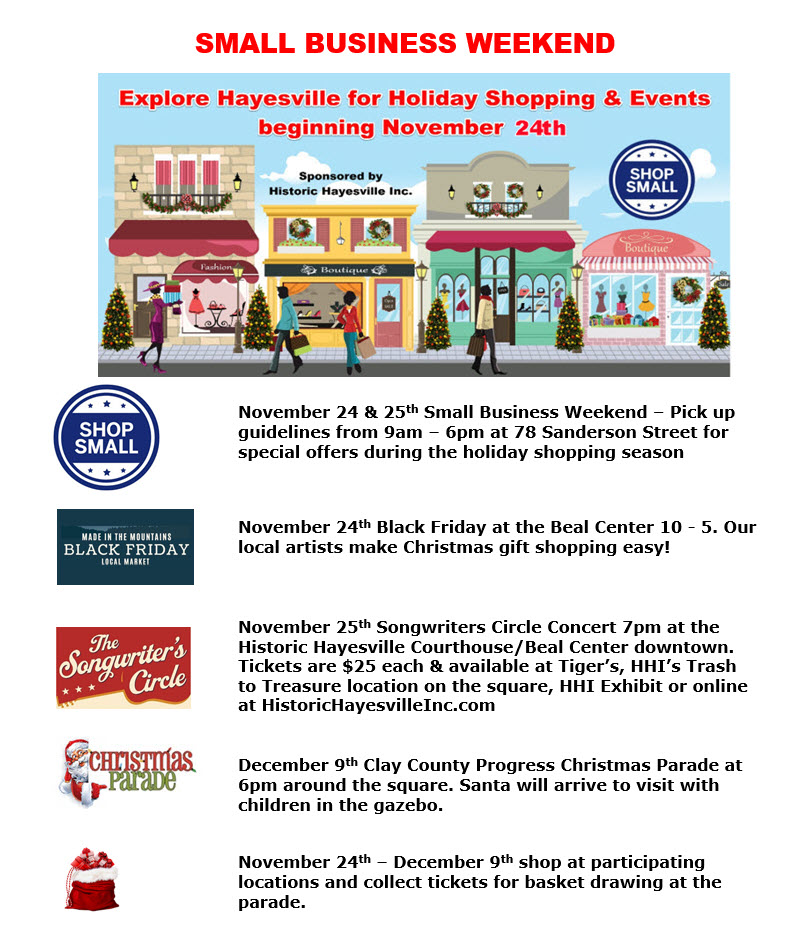 ---
Shoppers begin by visiting the HHI Trash toTreasure location at 78 Sanderson Street on the Square on Friday and Saturday 10 a.m. to 4 p.m. to collect a shopping bag (while supplies last) with a participant map, special offerings and information from participating businesses and other goodies.
Many will remember the gift baskets from previous years – a firm favorite with shoppers. Various participant businesses will have the tickets. Visitors to such businesses collect ONE ticket, and visitors that make a purchase will receive FIVE tickets. Gift basket values will vary but are well over $100.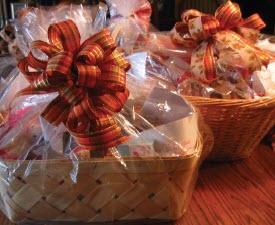 The prize drawing will be on December 9th at the Christmas Parade downtown. Winners need not be present to win.

---
Participant locations are being confirmed and a list provided as soon as possible.